Holographic paper, also known as laser paper, is a type of paper that has a holographic or rainbow-like effect on its surface. This effect is achieved by loading a laser holographic pattern or text signal onto the surface of the paper using a molding process. Holographic paper is mainly composed of raw paper, aluminum layer, and coating.
The surface of holographic paper is made up of a holographic grating structure, which is the basic color unit of the paper. When white light is diffracted by the grating, different wavelengths of light are diffracted by different amounts, resulting in a continuous color-changing rainbow effect. Therefore, the color characteristics of holographic paper depend on the properties of the holographic grating. Different shapes of grating structures can produce different rainbow effects.
Overview
Holographic paper is commonly used for packaging and printing applications where a high-end or eye-catching look is desired. It is often seen in industries such as cosmetics, food, beverages, and gifts. Holographic paper adds a touch of luxury and elegance to products, making them stand out on store shelves.
In addition to its decorative properties, holographic paper is also used for security purposes. The unique optical properties of holographic paper make it difficult to counterfeit, making it an ideal material for security applications such as banknotes and credit cards.
Holographic paper is a versatile and eye-catching material that can add a touch of luxury and elegance to a wide range of products and applications. Its unique optical properties make it ideal for both decorative and security purposes, making it a popular choice for many different industries. Whether you're looking to create high-end packaging or add a touch of security to your products, holographic paper is an excellent choice.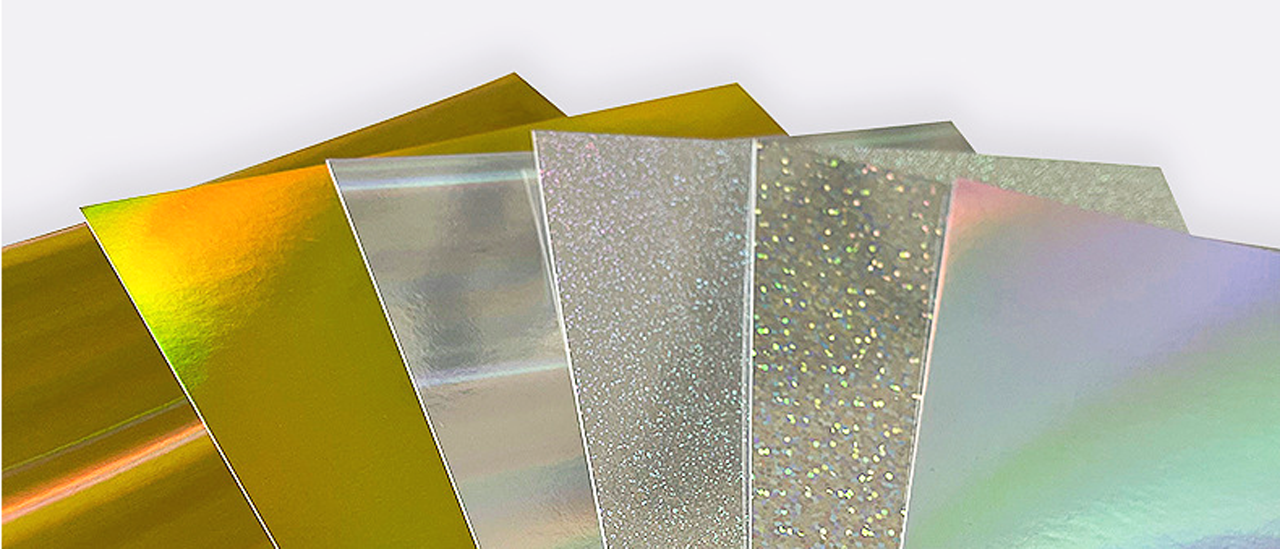 Paperboard Thickness and Grammage Conversion Table
Basic weight

Thickness

Tolerance

Used for packaging

125gsm

130μm

±5%

High-end packaging, cigarettes packaging, alcohol packaging, food packaging, cosmetics packaging, toothpaste packaging, medicine packaging, gifts packaging, box making and other packaging materials.

200gsm

257μm

±5%

250gsm

313μm

±5%

275gsm

350μm

±5%

300gsm

415μm

±5%

350gsm

460μm

±5%

400gsm

555μm

±5%